brought to you by Yongyang Solaroof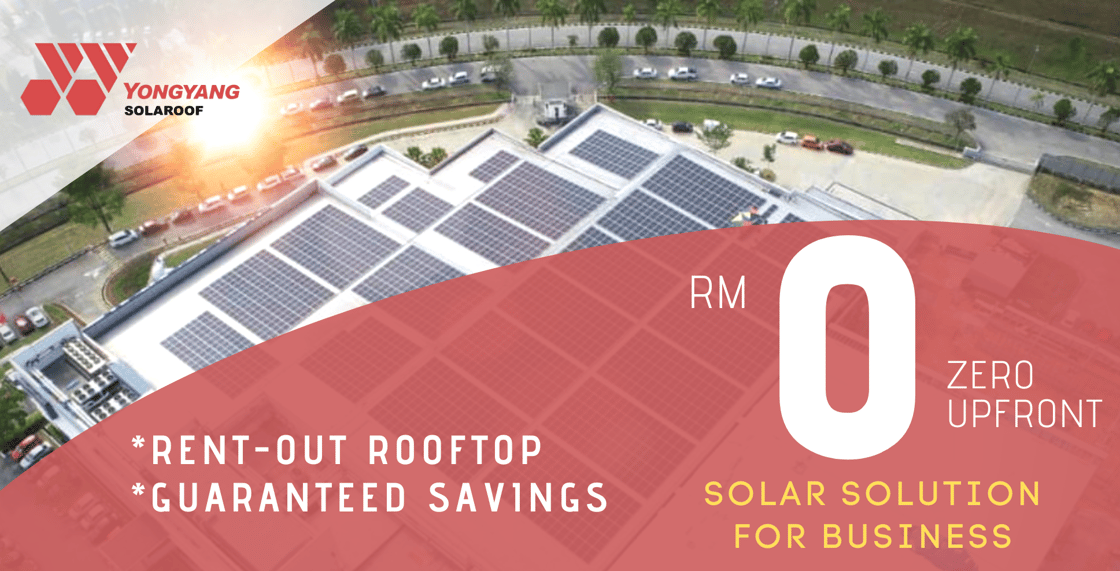 Are you impacted by the recent hike in TNB bill?
Are you looking for better cash flow in the business?
In the times of uncertainty, knowledge from multiple angles can best prepare your business for your next steps.

In this 1-hour webinar, our Solar Project Director, Regine Choo is here to share with you how SOLAROOF can help to boost your CASH FLOW just by RENTING out your ROOF to us!
Absolutely Zero Cost Installation
Lower than TNB electricity tariff
Immediate Guaranteed saving
Zero Operation and Maintenance Cost
"The best deal in town~! Grab it while the Solaroof quota is available!"
BONUS! We are giving our beloved customer / VIP clients*, an awesome sign-up gift this Father's day! It is a DJI Drone!
Our special guest, Andrew Ng, a professional drone pilot will be sharing his expertise how to pilot the drone for beginners. Don't miss this! Attend the webinar to find out the details.
Sign up at below link.
See you this Father's Day~

When
June 20th (Saturday)
3:00 PM – 4:00 PM afternoon
Speakers